National Committee for Leadership Development
The National Committee for Leadership Development works directly with LJRs to help them develop their chapters! They are in charge of training JB leadership, and they create the programming for the regional training workshops, Chapter Development (CD) Weekends, and the National Junior Branch Meeting (NJBM)! Each NCLD member acts as a liaison to a different region. The NJRs serve as the chairs of the National Committee for Leadership Development.
Meet the Committee!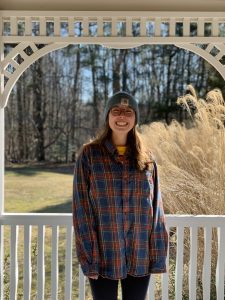 Hello friends! My name is Aidan O'Leary and I am the NCLD liaison for the New England region. I've been involved in CISV since I went to village in São Paulo, Brazil and most recently attended a seminar in Egypt. I'm originally from the San Francisco chapter where I was LJR and I was previously on the NMCC. I currently attend Wheaton College in Massachusetts where I study studio art and business. In my free time I love to spend time in the great outdoors, cook good food and make new friends. I'm so excited to work with the New England region this year!
My name is Benjamin and I am the liaison for the South region of JB USA! In my copious amount (jk) of free time, you can find me DJ-ing the school dances, playing the triangle, skating on the ice, programming, or canoeing. I am a freshmen in college in Vermont (Southern Canada) so if you need a lumberjack, I'm usually free on Sundays. For other inquiries, feel free to sauce me an email! Peace and love!! Keep being wicked awesome!
Hi everyone! My name is Jade, and I am the current NCLD liaison for the Mid-Atlantic region! I'm from the New York Chapter and have been a part of CISV for about 7 years now. I am currently the LJR for the New York chapter as well, and began participating in JB around 2016! Besides CISV, I spend my time doing school work and running multiple clubs at my school! I love to try new foods, explore new cities, and hangout with friends, If you're a CISVer in NYC, hit me up!! I love to show people around and meet new people!
Hey, I'
m Bryce and I'm serving as the NCLD liaison for the West! I got involved with CISV Detroit when I was 11, and was most recently on the NMCC in 2016. Right now, I'm studying computer science and economics at Michigan. Outside of classes, I spend most of my time sleeping, followed by studying, cooking, eating, and watching things on tv.
Hey everyone! My name is Rachel Culp and I am originally from the Miami County chapter. I am 20 years old and have been involved with CISV since I was 11. This is my 3rd year with a national position for JB USA and I am so excited. Currently, I am studying French while spending this entire year in France, but I will be back stateside around June. I love to read, eat lots of baguettes each day, and attempt to speak French. Salut!